North Dakota law requires that your vehicle be inspected by a DOT Certified Inspector before it can be re-titled. That's the service we provide. The inspections we provide are required for any vehicle that has been "totaled" and assigned a branded title due to:
Accident
Hail damage
Flood
We'll help you get your vehicle back on the road as quickly as possible

At Dakota Vehicle Inspection we provide the required DOT form and inspect your vehicle. If your vehicle meets the standards set by the North Dakota Department of Transportation, we complete the form and provide you with all the documentation you need to re-title your vehicle – all at the guaranteed lowest price in the region.
Dakota Vehicle Inspection is ND DOT approved for the following inspections:
All makes and models of cars and trucks
Motorcycles
Modified and customized 3 and 4 wheeled vehicles
Trailers
Vehicle Identification Number (VIN) verification
Come to us before you wait in line at the Department of Motor Vehicles
Your time is valuable. The last thing you want to do is to wait in line at the Department of Motor Vehicles, only to be told that you have to have your previously damaged vehicle inspected before it can be re-titled. Schedule an appointment with us to avoid two trips to the DMV. Most inspections take fifteen minutes or less, and we will schedule an appointment so you can get in and out fast with no waiting.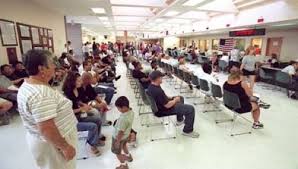 Your Next Step
Call, text, or email us today to schedule an appointment.